Welcome to the World's Finest Assassin Wiki
---

This is a Wiki about The World's Best Assassin that anyone can edit!
We encourage users to help improve this wiki even more. Check out the above links to get an idea of how wiki editing works.
Introduction
"I'm going to live for myself!"
The greatest assassin on Earth knew only how to live as a tool for his employers—until they stopped letting him live. Reborn by the grace of a goddess into a world of swords and sorcery, he's offered a chance to do things differently this time around, but there's a catch...He has to eliminate a super-powerful hero who will bring about the end of the world unless he is stopped.
Now known as Lugh Tuatha Dé, the master assassin certainly has his hands full, particularly because of all the beautiful girls who constantly surround him. Lugh may have been an incomparable killer, but how will he fare against foes with powerful magic?
Characters
Affiliates
If you would like to become an affiliate of The World's Finest Assassin Wiki, contact us.
Latest Release
Latest Episode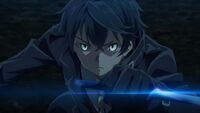 ---
Preview: The Goddess, has summoned various persons and reincarnate them, as a way to prevent the world's destruction by the Hero. And it seems as if everyone had failed. But, all the reincarnations that happened until now, is nothing more than just data collection. Using that data as the basis, She summoned the person who have the highest chance to stop the hero's actions. Read more...
Twitter
Other Works by Rui Tsukiyo